June 17 2017
Wow. Has it really been almost two years since our last update?

So, what's been happening? While it has gone fast, it's also been busy. Anthony added 8 credits to his film/tv list and directed a new play "A Good Way Out" by Cara Cunningham, which was extremely well reviewed.
He got to work on the Lifetime produced "Who Killed Jonbenet?" with Michel Gill. He did a nice little scene on "Once Upon A Time", and a nicer and bigger scene on "Rogue". He did scenes on "Shooter" , "Beyond" and "Timeless", which were sadly lost on the cutting room floor. He also got some nice work on "Drink, Slay, Love" (not yet released) and the pilot of the new series "Ghost Wars".
Anthony just went in front of the stills camera with photo master
Arjun Mallik
for some new headshots. We'll post them here very soon.
---
July 16 2015
Summer is treating Anthony very well.

Anthony did 8 days of work on Steven Spielberg's
"The BFG"
- adapted from the book by Rauld Dahl. The movie should be released in the Summer of 2016.
He'll also be appearing in Episodes 07 and 08 of
"The Man in the High Castle"
  - a new series based on the Hugo Award winning book by Philip K. Dick.
---
March 5 2015
Big News! 
"The Whipping Man" - which Anthony directed for Pacific Theatre - has received 8 Jessie Richardson Nominations! And, Anthony was honoured to be nominated for Outstanding Direction. Set, Lighting, Sound, Costume, Production and two Acting nominations - what more can you ask for? You can attend the award ceremony on Monday, June 22, 2015 at the Commadore Ballroom.
For more information, go here: The Jessies

Also: Anthony has been cast in Steven Spielberg's "The BFG" - adapted from the book by Rauld Dahl. He'll be going before the cameras soon.

---
April 28 2015
Anthony is currently in the last week of the Vancouver run of "Farewell My Lovely" at the Arts Club Granville Island Theatre.
Here's what reviewers have said about his work in the show:
'Anthony F. Ingram plays two characters and brings dynamic vitality to both of them.' - David C. Jones, VancouverPresents.com
'Anthony F. Ingram hits the perfect note of prissy eccentricity as Marriott.' - Colin Thomas, Straight.com
You can watch a promo video here.

---
March 5 2015
"The Whipping Man" has opened at Pacific Theatre. You can purchase your tickets here.
Anthony is very proud of this show; not only of the actors and set/light design, but also the technical elements that went into it. A leg gets cut off on stage! And there are other surprises in store.
What are folks saying about the show? Here are a few quotes:
"Director Anthony F. Ingram has brought passion and depth to this powerful drama that has us laughing at a quip one moment, sighing sadly the next and then plunging us shockingly into a devastating revelation." - David C. Jones, Out-TV

"With the help of Drew Facey's elegantly destroyed set and Lauchlin Johnston's evocative lighting, Anthony F. Ingram's production conjures a startling period." - Colin Thomas, the Straight

Carl Kennedy, Tom Pickett and Giovanni Mocibob in "The Whipping Man" - photo by Damon Calderwood
---
February 15 2015
Rehearsals are underway at Pacific Theatre for Matthew Lopez's startling play "The Whipping Man".
Anthony is busy directing Tom Pickett, Carl Kennedy and Giovanni Mocibob, and doing the occasional promotion interview.
Here's the first one published published by Keri Langley in Light Magazine.
---
January 13 2015
Welcome to a new year!

To catch up on what Anthony has been doing, we have to go back to last fall when he spent 2 months in Calgary working at Vertigo Theatre on Aaron Bushkowski's new adaptation of Raymond Chandler's "Farewell, My Lovely" - the classic Phillip Marlowe 'hard-boiled' detective thriller.  This show gets a remount this coming March at the Arts Club Granville Island stage. You can buy your tickets now.
But, before that, Anthony spends February in the director's chair at Pacific Theatre. The show is a play by American Playwright Matthew Lopez called "The Whipping Man" and takes place in Richmond Virginia just days after the surrender of the Confenderate Army - which just happens to coincide with the Jewish Passover celebration. A Jewish Confederate soldier returns to his home and finds two of his family's slaves grappling with how the new freedom that has been won for them will change their lives.

The production runs February 27 - March 21 , check the website for show times and tickets.
Anthony is also very proud that "The Seafarer" which he directed for Pacific Theatre last season, took home the Jessie Richardson award for Outstanding Production!
And finally, we'll be posting his new headshots here very soon.

---
June 17 2014
Western Gold Theatre is presenting a staged reading of Molier's classic "The Miser" and Anthony has been asked to play the comic role La Fleche.
The production runs June 20-22 , check the website for show times and tickets.
The plot concerns the classic conflict of love and money.
The miser,Harpagon, insists that his children marry for money and they insist uponmarrying for love! Frosine, the matchmaker, La Fleche who conspires torelieve the Miser of some of his gold coins, Maitre Jacques ze chef, and ofcourse the original Inspector Sansclou who muddles up everything areamong the 11 delicious characters who delight us and resolve the conflict sothat everyone is satisfied… even The Miser.
In other news...
Listen to Co-op Radio online or at 105.5 FM this Thursday the 19th of June at 9pm to hear Anthony talking with host Gerry Kowalenko on "Arts Rational", talking about the upcoming Jessie Richardson Awards!

---
May 21 2014
The Nominations for the 2013/2014 Jessie Richardshon Theatre Awards have just been announced, and Pacific Theatre's production of Connor McPherson's "The Seafarer" - which Anthony directed - has been 'given the nod' 8 times!

Outstanding Direction - Anthony F. Ingram
Outstanding Actor in Lead Role - Ron Reed
and
John Emmet Tracy
Outstanding Actor in a Supporting Role - Tim Dixon
Outstanding Sound Design - Luke Ertman
Outstanding Set Design - Drew Facey
Outstanding Costume Design - Sydney Cavanagh
Outstanding Production - "The Seafarer" Pacific Theatre
---
May 18 2014

Anthony just finished starring in Bleeding Heart Theatre's production of David Mamet's Oleanna.

Reviews are available online:


Vancouver Presents

The Georgia Straight

REview Vancouver

Laura Murray PR

FunFun Vancouver

VancouverScape


---

March 2014 - Tuesday 18th updatedAnthony's production of The Seafarer at Pacific Theatre continues to get rave reviews:"Director Anthony F. Ingram has taken five fine actors and created an ensemble performance that may be the best production this season in Vancouver. Ingram directs the play with a touch that allows the comedy to flow and makes shocking the moments of terrible revelations and vicious threats.""(D)irector Anthony F. Ingram pulls it off with skill and aplomb.The performances from his entire cast are top notch and generally the pacing is adeptly handled and holds the audiences' interest.""The acting is exceptional, the casting faultless, and every other facet of the Pacific Theatre's production has been similarly produced with exemption.This is a heartfelt message to the Vancouver theatre goers- go and see this play and experience something artistically inspiring."
---

March 2014 - updatedAnthony's production of The Seafarer at Pacific Theatre is garnering rave reviews.  We've excerpted some of them here. Check out the links for full reviews.
"On the surface, it is the tale of two brothers and three friends gathered over the holidays for a friendly game of poker. At its depths, it is a brilliant exploration of the human condition and family dynamics within the context of an underemployed blue-collar family in a poor fishing village in Ireland." | Gregg Baker, The MB Herald

"Director Anthony F. Ingram's creative and spiritual energy is evident in the staging of this story of redemption and in the nuanced acting performances and fully developed themes from Conor McPherson's script. The actors' movements on and offstage draw the audience into occupying time and space with the characters.  ... It makes an impact when one sits in the tension of messy broken lives at their turning point, integrating the truth-telling in this hard-hitting work of art at a personal level, and sharing the experience of the journey with those aboard." | Deanna Pfortmueller, The MB Herald

"The actors dealt with the material in spectacular fashion, driving you from laughter to disgust to despair from moment to moment. ... Regarding the set decoration, a replica of an aging, bachelor's Irish cottage, I have to say they nailed it. Peeling paint, Gaelic Athletic Association Poster, and Sacred Heart of Jesus on the wall. Perfect. Man slumped in a heap on the floor. Takes me back. Before I sat down, I had already been transported." | Helena, The South Granville Inhabiter

"The Seafarer shines a light on the downtrodden aspects of Irish society. Bad luck, alcoholism, and poverty marks the derelict company, punctuated by copious amounts of swearing. You can practically smell the stench off Ron Reed's turn as querulous, recently-blinded Richard. But it's his brother, Sharky, who is at the heart of this moral tale, and John Emmet Tracy shows off his turn of portraying a despicable character while garnering our sympathies at the same time. ... The script gives each character ample time to shine, and the way they played off of each other was a joy to watch." | Cecilia Lu, VancityBuzz


"The actors are powerful, some of the best in the city. John Emmet Tracey carries the weight of Sharkey's failure and shame so deeply that when he tells one story about getting into a bar fight his sense of humiliation is profoundly effective without being showy. Ron Reed is tragic as the happy blind drinker and he makes you laugh as you pity him. He is dirty, disgusting and mean-spirited but so happy it's a delightful performance of a profoundly tragic man. Andrew McNee as usual charms and he is the very best at saying the line text while chuckling. Tim Dixon is also very effective as the bumbling Ivan... I have never felt so much joy during a show. As the drama gets to its end the sense of conclusive happiness made for a very powerful end to the theatre evening." | David C. Jones, The Charlesbois Post

"This intense story by Irish playwright Conor McPherson and directed by Anthony F. Ingram is sure to become one of this year's favorite productions." | Ariane Colenbrander, Vancouverscape

"Saw this show on Saturday and it was simply outstanding. 5 extraordinarily gifted and experienced actors at the utter top of their respective games, and a script that fairly crackled with equal measures of humour, pathos and tension. We felt almost voyeuristic, peering through the windows and watching men attempt to relate to each other with the burden of their intertwined past lives burbling just beneath the surface. Ron Reed, as Richard, gave an utterly brilliant performance in a very challenging role, but the entire cast were excellent. One of the strongest plays we've attended in years. And yes, the language is strong, but entirely authentic and contextual, and no worse than what would be heard on the B-Line after 8 PM. See this show." | Ivan Van Spronsen, Audience Response (Facebook)

"There's wit and vivacity in McPherson's writing, and his delivery of the vernacular of Dublin's underclass is delicious. The roles he's written must be like blue cheese to actors: extreme, kind of disgusting, and irresistible. Under Anthony F. Ingram's direction, this cast of five dives in with gusto—and considerable skill." | Colin Thomas, The Georgia Straight

"There is still some fine acting going on in this production. As the blind brother Richard, Ron Reed is almost unrecognizable as he fully embraces the confusion of the newly blinded man as much as he embraces his first sip of booze in the morning. Tim Dixon is delightfully buffoonish as Ivan and Andrew McNee brings the necessary aloofness to Nicky. It is in the pairing of John Emmet Tracy as Sharky and John Innes as Mr Lockhart though that director Anthony F Ingram gets his biggest bang. As Mr Lockhart's identity is revealed late in the first act, the dynamic between them is at times mesmerizing." | Mark Robins, Vancouver Presents

FROM THE TWITTER FEED:

@scottygbutton: "@PacificTheatre's #ptSeafarer is incredible - enviable writing and a masterclass in acting. A perfect play for dark, wet weather. Go."

@cwilhelmson: "Seeing #ptSeafarer last night made me very proud to be a @PacificTheatre donor. Simple story slowly reveals so many rich layers. #vantheatre"

@LJFaaace: "#Theseafarer at @PacificTheatre is beautifully acted and gorgeously specific from all corners. Closes March 29th."

@mackgord: "If you're into tight, well-acted, cinematic, enthralling plays go see The Seafarer at Pacific Theatre. My favourite play so far in 2014."

@localdramaqueen: "@PacificTheatre #ptseafarer Congratulations to the entire Seafarer cast for a flawless performance. A round of Jessies coming right up!"

@airambc77: "#ptSeafarer @PacificTheatre incredible acting! So interesting to watch these characters struggle through their story. Beautiful "dirty" set!"
---
February 2014
Anthony is directing Conor McPherson's dark Irish comedy The Seafarer at Pacific Theatre in Vancouver. He describes it as "Christmas eve on the wrong side of the tracks in Dublin, with five drunk Irish-men playing poker - and one of these ne'er-do-wells just happens to be The Devil!"
The show features a stellar cast including two of last year's Jessie Award Winners: John Emmet Tracy and Andrew McNee, along with John Innes, Tim Dixon and Pacific Theatre's Artistic Director Rod Reed.
The Seafarer opens Friday March 7 and runs until the 29th - a great way to celebrate all that's Irish around St Patrick's Day!
Tickets are available through Pacific Theatre's website: click here


"The Seafarer breaks through our secular smugness and manages to make the small gestures of connection, charity and change feel like true resurrection."

- John Lahr, The New Yorker
---
January 2014
Anthony is currently appearing in Uncle Vanya at the Cultch in Vancouver and has been featured by a number of media outlets. Check them out below:
The Charlebois Post - Interview

The Georgia Straight - Arts Feature - Uncle Vanya Brings Laughter From The Shadows

Review From The House - Interview - Playing Uncle Vanya
Vancouver Sun - Preview - Anthony F. Ingram lands plum role of Uncle Vanya

The Ubyssey - Preview - Art imitating life: UBC graduate stars in Uncle Vanya
Uncle Vanya plays until January 18th 2014.

---
August 7 2013
Anthony will be playing the title role in Anton Chekov's Uncle Vanya, produced by Blackbird Theatre at the Culch, this coming December.
"Vancouver's finest presenter of classical theatre is back with Anton Chekhov's heart-wrenching Uncle Vanya – a timeless 19th century masterwork rich in improbable love, yearning, and folly. Expect the assured direction, performance, and design which have become synonymous with Blackbird Theatre and brought them multiple Jessie awards and nominations since 2006.

"Wow! Blackbird Theatre was created specifically to keep the classics of the stage front and centre and, boy, does it succeed" —The Vancouver Sun

"Vancouver's finest presenter of classical theatre" — The Globe and Mail

Tickets are on sale from the Culch now!  Order your seats by clicking here.
In other news: Anthony will soon start directing Alan Ayckbourn's Relatively Speaking for Western Gold Theatre, showing at PAL Theatre through the month of November 2013.

A comedy of confusion and hilarity between two couples - one long-time married pair - and the other about to take the plunge. 
Relatively Speaking
will delight anyone who understands how mischief and clarity don't always mix!
The show will open October 30, 2013. Tickets on sale soon!
Also:  You can now read Anthony's semi-regular blog postings at "In The Interval", Occasional thoughts on life, theatre, and life in the theatre.

---
April 29 2013
Anthony is currently playing the lead role in the Canadian Premiere of Bill Cain's How to Write a New Book for the Bible at Pacific Theatre.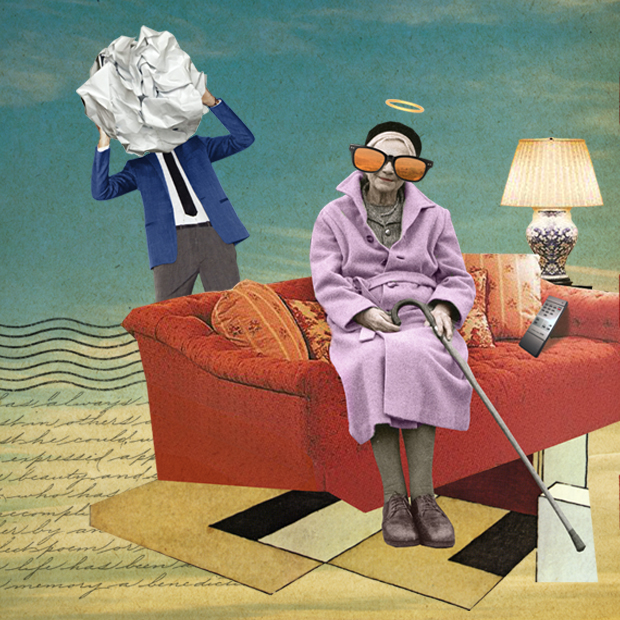 Heartfelt and hilarious, the story of an aging mother's peculiarities and a son's flawed devotion. A celebration of what holds a family together, suffused with subtle theatrical magic.

The show opens April 26 and runs until May 25. You can purchase your tickest from Pacific Theatre here.

Here's what the critcs are saying:
"Anthony F. Ingram, who plays Bill, is unafraid of his character's petty selfishness. And Ingram brings an active intelligence to the stage that's always a pleasure to watch."

"Ingram offers a man full of the contradictions we have with those we love: frustration, affection, anger, irritation and compassion. But underlying his character's exasperation at his mother's furtive cigarette smoking and obsession with TV sports, Ingram shows us the deep and abiding love he has for his mother."






---
December 2012
Anthony recently finished performing as Dr Faustus in a "script-in-hand" production of Wittenberg by David Davalos at Pacific Theatre. Here's what the critics had to say...


Dr. Faustus, Hamlet, and Martin Luther walk into a bar… and the rest is history. Sort of.

"Anthony F. Ingram's Faustus is the quintessential  irreverent, anti-establishment university professor. The character could easily come off cold and manipulative, but Ingram brings great warmth and charisma to the part." ~ LauraMurray PR


"Anthony F. Ingram as Dr Faustus is dazzling, he plays the perfect professor and psychiatrist devoted to reason and the indulgence of earthly desires. His presence is powerful on stage and Ingram really captures this philosophical and hedonistic character, while keeping the audience simultaneously thoughtful and laughing." ~ Erin Jane , reviewvancouver.org


"Dr Faustus makes a seriously charismatic professor. You gotta love a Professor that prescribes medicinal cures for existential distress and even makes time to perform a weekly gig at the Bunghole. I was also happy to see the devil make an appearance. Who'da thought he could sing like an angel? Kudos to Anthony F. Ingram (Faustus)" ~ BeingEmme (http://emmerogers.com/)